Announcements!
*Attention band parents:  Parents and students, we need fathers to help build props and artistic (and not artistic) people to help paint them! Be on the look out for emails from Sofi Rodriguez and posts by any band moms for exact dates of when they will start building, usually Saturdays or Sundays. Prop Building Dates will be posted very soon! Thank you for all your cooperation to having a successful season!*
For full competition schedule check the 'Competitions' tab! Mini camp and practice schedule will be posted under 'Band camp & rehearsals tab.' Football Game Schedule is posted under 'Football Game' tab.  Full schedule can be found on the calendar below!
Thank you for a successful band camp! Students are expected to continue rehearsing at home in order to continue their success during the year! Musicians must have all warm ups, and the first two movements of the show memorized. The guard must continue reviewing fundamentals on their equipment at home and have all choreography memorized and clean for next camp! Dot books must be completed for the first movement. All music and drill can be found under the 'Members Only' tab.  Goooo Panthers! 
  Our first fundraiser of the season is here! Pollo Tropical Saving Cards are being sold $5 per card! The card includes tons of savings get yours today! Profit goes towards next years new props!
______________________________________________________________________
Show Posters have been released! Special thanks to band member Veronica Macias for putting them together! They will be framed and kept in the band room as special memories! Congratulations on all of the programs achievements this year! Please Enjoy!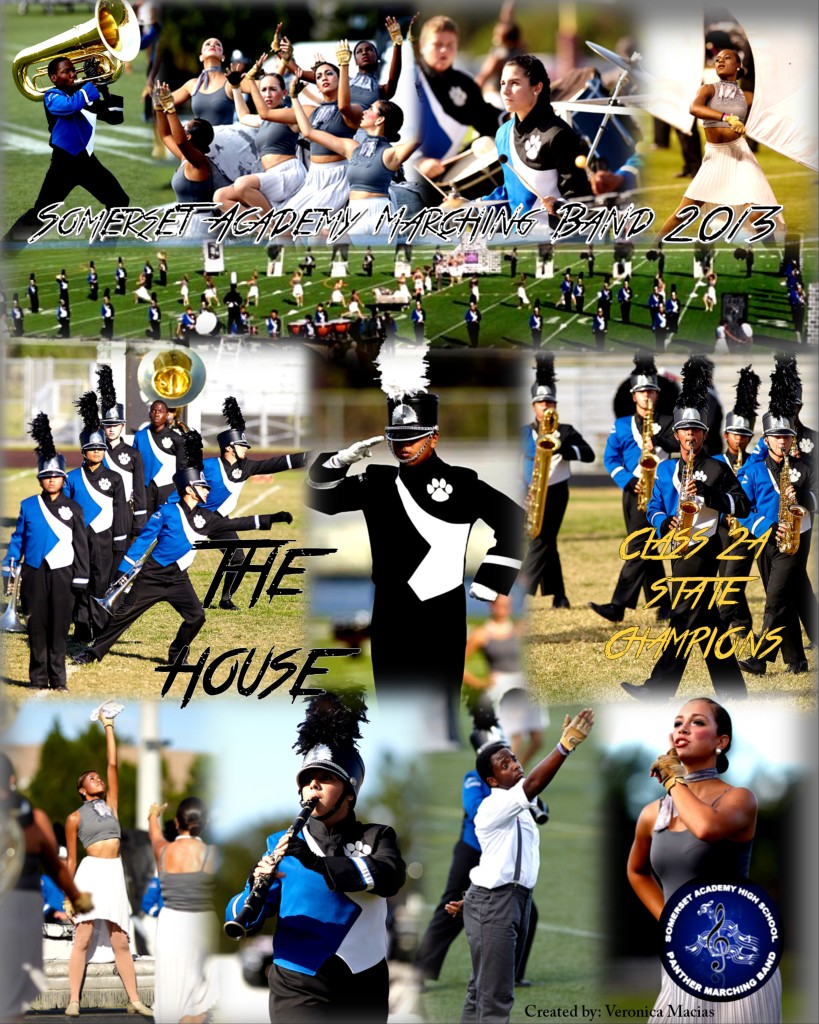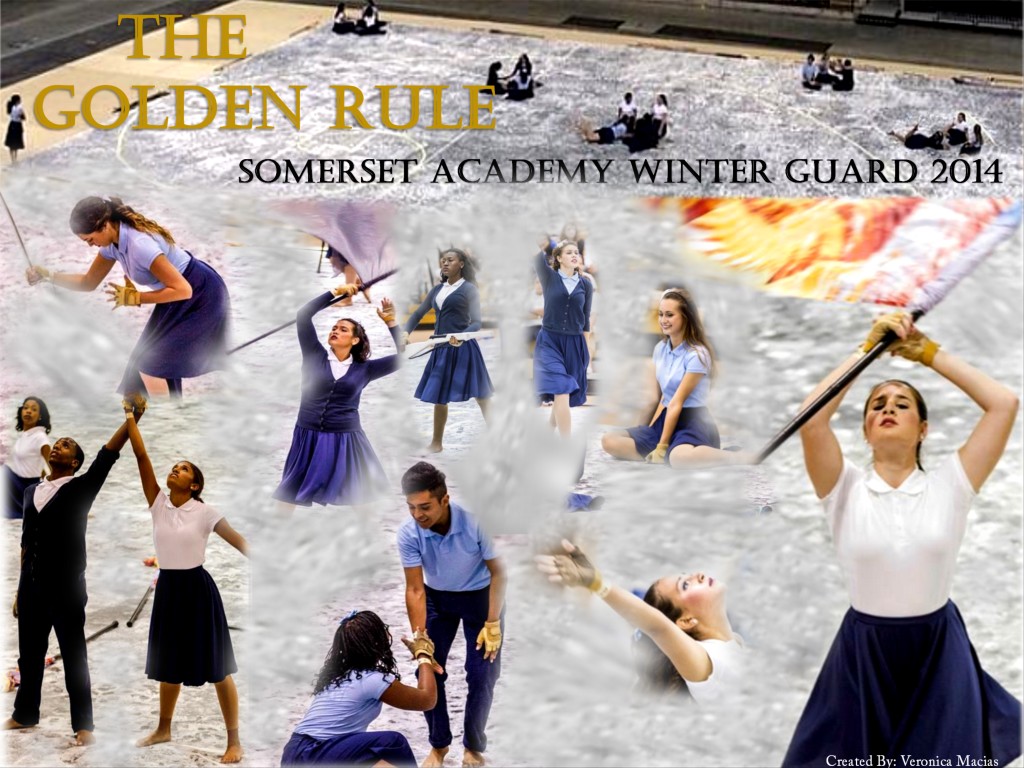 __________________________________________________________________________________
Congratulations to the Somerset Academy Winter Guard for a successful 2014 season! The Guard placed 4th at the WGI SouthEastern Elite Regional Finals Competition on March 22 in Orlando. They also received 2nd place at the SFWGA Finals Competition at Park Vista High School on March 29!
 ____________________________________________________________________________________
Somerset Academy Panther Marching Band
"The House"   
2013 CLASS Aa
STATE CHAMPIONS!   
 At the FMBC 2013 Semi-Finals Show Somerset  took 1st place by a 2 point leap ahead of the other bands in 2A along with best color guard, music and visual performance. 
 fOR ALL 2013 SEASON INFO AND ACCOMPLISHMENTS CHECK OUT 'THE HOUSE' TAB UNDER 'ACHIEVEMENTS'
All important events, marching band news and fundraising news are below! Please Read! 
2014-2015 Marching Band News!
SAVE THE DATE:
Prop Building Dates : Saturday August 16th, 2014  9am-3pm! Thank you for all your cooperation in order to have a successful season!
First Competition: September 27th, 2014 - Boca Raton High School
Panther Band Booster Board of Directors for the 2014-2015 School year!!!
President- Sofi Rodriguez
Vice President- Vilma Berrios
Treasurer- Ketty Molina
Secretary- Barbra Somoano
Upcoming Events/Performances!
Away Football Game @Pines Charter- Friday, August 22 7pm 
Mini-Band Camp- Saturday, August 30th 8:30-4:30
Mini-Band Camp- Saturday, September 13 8:30-4:30
HOME Football Game- Friday, September 19 4pm
Mini-Band Camp- Saturday, September 20 8:30-4:30
Mini-Band Camp- Thursday, September 25 8:30-4:30
HOME Football Game- Friday, September 26 6pm 
BOCA ALL DAY BAND COMPETITION- Saturday, September 27