Announcements!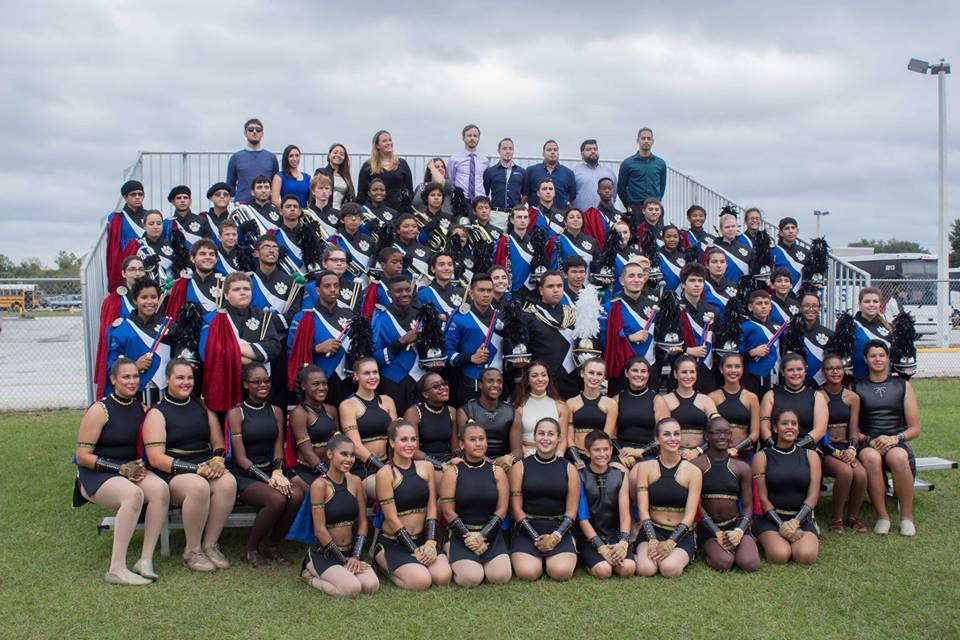 Congrats to the Panther Marching Band for their many achievements and successes this 2014 Marching band season. They received several 1st place wins at local shows and 5th place at the FMBC State Competition. The Somerset Panther Marching Band were State Finalist and the colorguard won best in class! GO PANTHERS!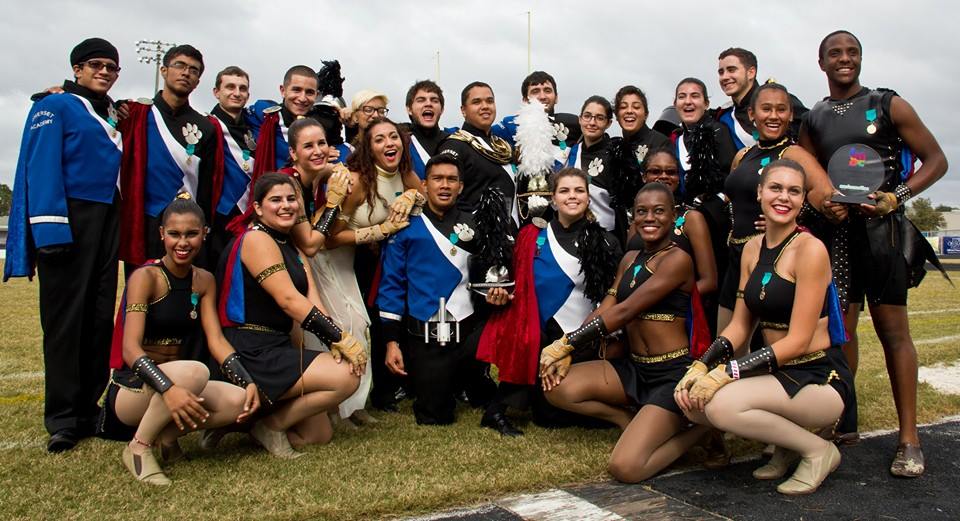 THANK YOU SEN1OR5 FOR YOUR TIME AND DEDICATION TO THE PROGRAM! WE WILL MISS YOU. ONCE A PANTHER, ALWAYS A PANTHER.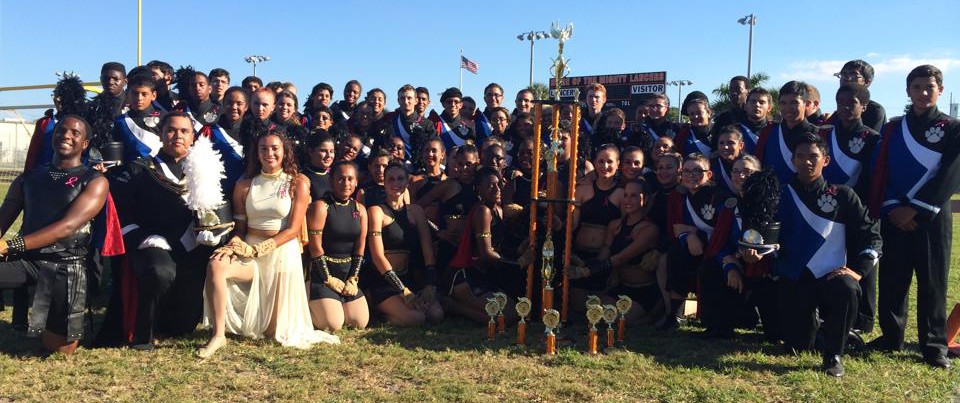 The Somerset Academy Panther Marching Band received 1st place in class 2A and 3rd place overall at the Hialeah Showcase of Champions on October 4th, as well as several best in class awards and superior ratings in every category. The Band was also titled John I. Leonard Lancer Jamboree Part 1 Grand Champions on October 18th, receiving several best in class and superior caption titles. GO PANTHERS!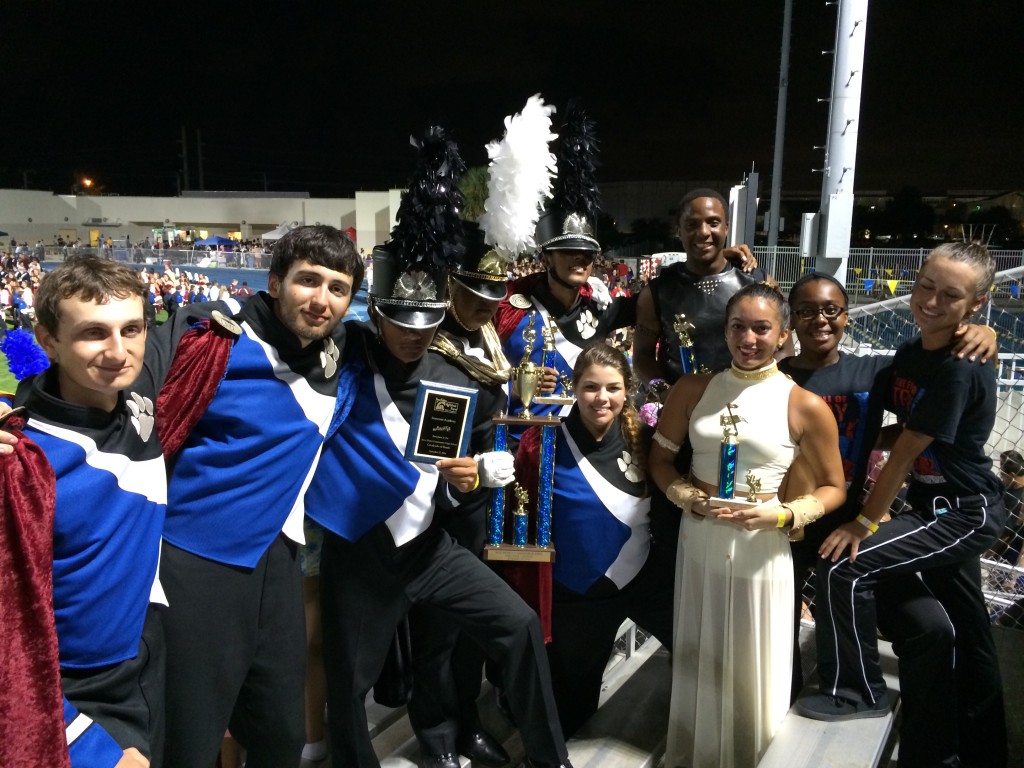 The Somerset Academy Panther Marching Band won first place at the Boca Calvacade of Bands on September 27. They also earned best visual, general effect and color guard! Go panthers!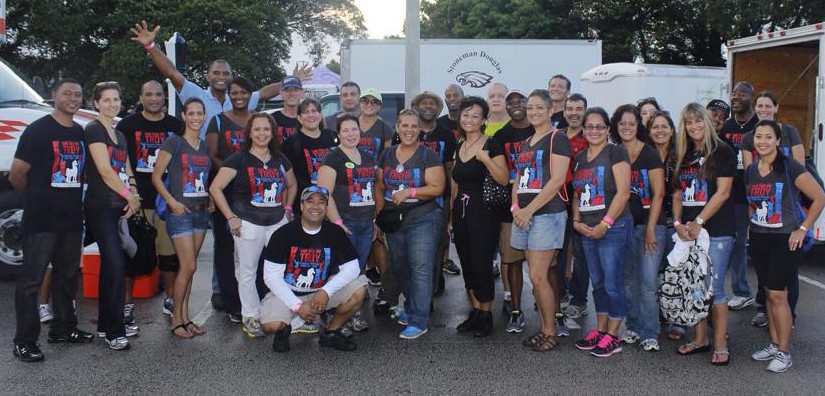 Thank you to all the band parents for your endless support, time and efforts that help further the success of the program! 
2014-2015 Marching Band News!
Panther Band Booster Board of Directors for the 2014-2015 School year!!!
President- Sofi Rodriguez
Vice President- Vilma Berrios
Treasurer- Ketty Molina
Secretary- Barbra Somoano
 For important upcoming events please check chart to the right or the events calendar.
Please keep in mind all upcoming fundraisers and the Winter Band Concert December 11th!
 Thank you to the many parents who assisred in any aspect of this years production
including involvement with props, uniforms or fundraising! 
Upcoming Events/Performances!
 **All practices, events, etc are posted on the calendar above**
 Winter guard rehearsals,

camp day

s and competition dates are posted on the calendar above!
Winter Band Concert Thursday December 11 at 7pm
Mandatory dress rehearsal for all performers Dec. 8
 

Winter Guard Fundraisers:
Chipotle Fundraiser Monday,  December 15 4-8pm
Publix (Sunset Lakes) Fundraisers 10am-4pm
Sunday, January 25 and February 1