Announcements!
   The Somerset Academy Panther Marching Band won first place at the Boca Calvacade of Bands on September 27. They also earned best visual, general effect and color guard! Go panthers!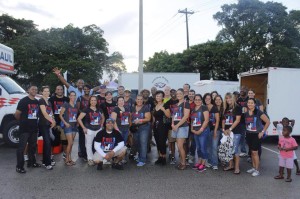 Thank you to all the band parents for your endless support, time and efforts that help further the success of the program!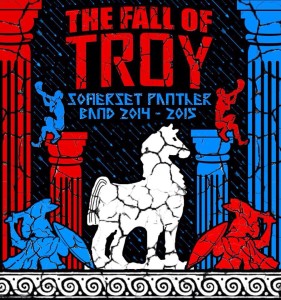 Come check out this years show "The Fall of Troy" all competition days, practices and events are posted on the calendar below! Next show will be Saturday October 18, at the John I Leonard Band Competition. Current performance time is for 3:45 pm. 
2014-2015 Marching Band News!
Panther Band Booster Board of Directors for the 2014-2015 School year!!!
President- Sofi Rodriguez
Vice President- Vilma Berrios
Treasurer- Ketty Molina
Secretary- Barbra Somoano
Thank you to the many parents assisting in any aspect of this years production including involvement with props, uniforms or fundraising! 
Upcoming Events/Performances!
**All practice, events, etc. are posted on the calendar above.**  
Welcome Back Bash Performance (optional) Friday October 10 from about 6-7 (with warm-up, etc.) get 5 hours! 
Mandatory Band Camp Day- Saturday, October 11 1pm-6pm
John I. Competition (All day), Saturday October 18
HOME Football Game @Regional Park- Thursday, October 23 (Homecoming Game) 6pm