Announcements!
Multicultural spring band show!
Join us May 9th, 7:00pm in the gym!
Enjoy a night of great entertainment and tunes
from all over the world for only $10 a ticket!
Somerset Academy Panther Marching Band
"The House"   
2013 CLASS Aa
STATE CHAMPIONS!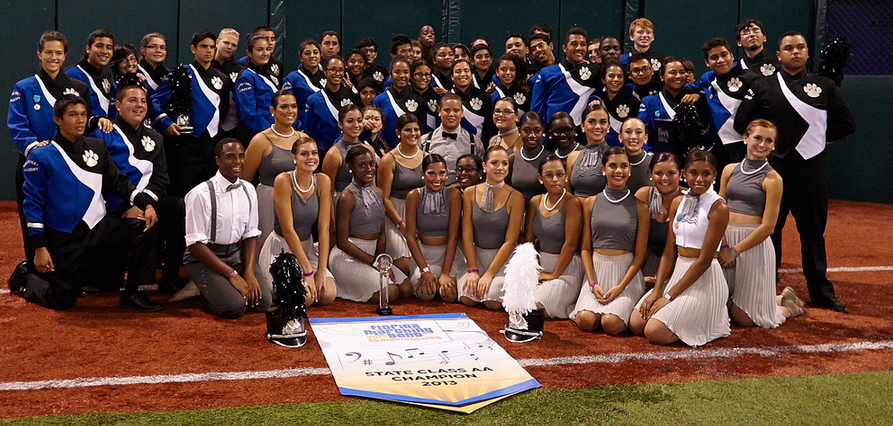 At the FMBC 2013 Semi-Finals Show Somerset  took 1st place by a 2 point leap ahead of the other bands in 2A along with best color guard, music and visual performance. 
 fOR ALL 2013 SEASON INFO AND ACCOMPLISHMENTS CHECK OUT 'THE HOUSE' TAB UNDER 'ACHIEVEMENTS'
~All rehearsals/performances are on the events calendar below.....
Upcoming Events/Performances!