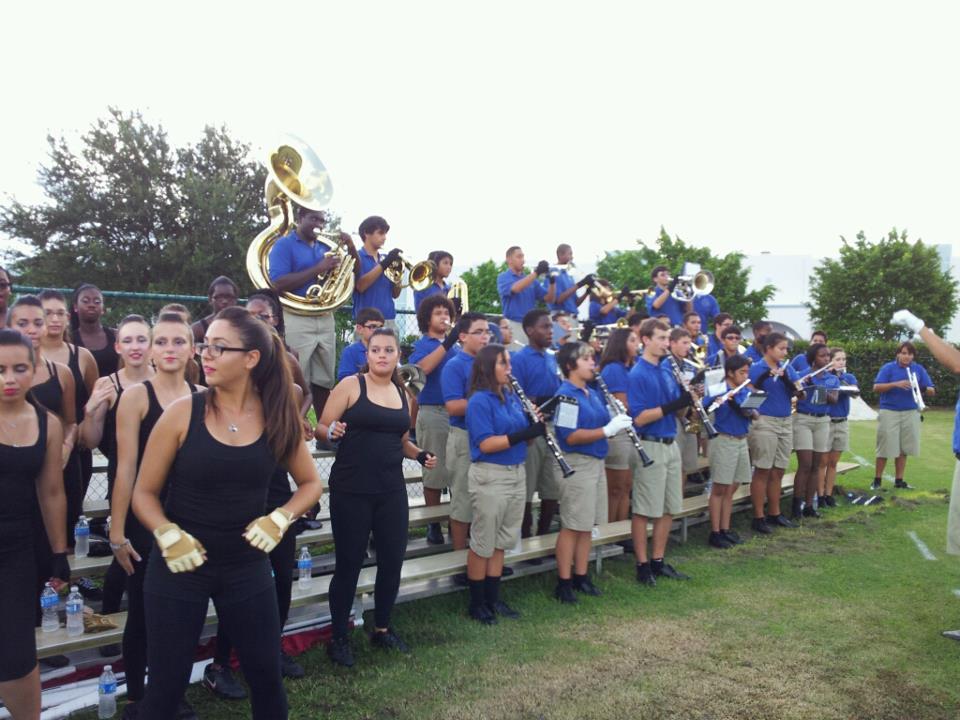 Football game attendance is mandatory for all Marching Band Members. The band plays stand tunes during the 1st and 2nd quarter and 4th quarter- and has a break during 3rd quarter. Football Games are important because they provide as full practice runs of the marching band show before the competition season starts. Band parents typically sell concessions during the football games so it is recommended for anyone watching the game and for band members to bring some money. We encourage all parents to come and watch the football team play and their children perform during the half time show. Ticket's are four dollars per person and are worth the money because the band students always make it a blast!
Band member mandatory items:  flip folder and stand music , instrument competition ready, black gloves, black marching band shoes, and all black socks (typically long). Students either wear summer band uniform, also known as pep rally wear (blue band polo, and khakis shorts) or full marching band uniform.
Guard mandatory items: all equipment competition ready, gloves, black jazz pants, black shoes, spirit top, show makeup and hair done.
Official apparel, details and times needed to be in the band room ready are given at the practices before the football games.