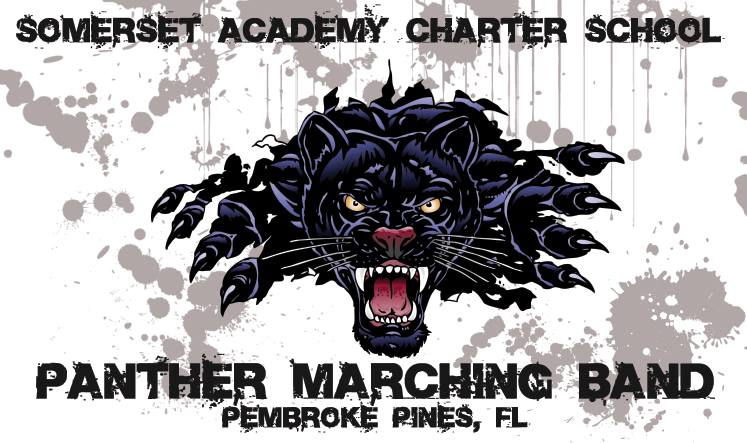 The Somerset Academy Panther Marching Band is a competitive marching band unit which performs at several marching competitions throughout the fall season. These include the FBA Marching Band evaluations, the Florida Marching Band Championships, and competitions at several High Schools throughout South Florida.  The Panther Marching Band rehearses three days a week, plus several all-day Saturday mini-camps throughout the marching season. The Panther Marching Band includes band members who audition in the month of May along with other selected color guard members. The Panther Marching Band has achieved many victories and incredible improvements throughout the four competitive years in existence. Some achievements include: FBA Straight Superiors, (highest ratings),John I Leonard 1st half Grand Champions, Hialeah Grand Champions, Florida State Finalist, 4th place in the State of Florida in 2012, 2013 STATE CHAMPIONS and receiving first and second place in class 2A throughout ALL local competitions in 2012, and 1st place at all competitions in 2A during the 2013 season.
2017-2A State Finalist- 2nd Place Finish
2016-2A State Finalist- 2nd Place Finish
2015-2A State Finalist- 3rd Place Finish
2014-2A State Finalist- 5th Place Finish
2013-2A STATE CHAMPIONS! 1st Place Finish
2012-2A State Finalist- 4th Place Finish
~For knowledge on past marching band seasons and accomplishments search under the achievements tab.