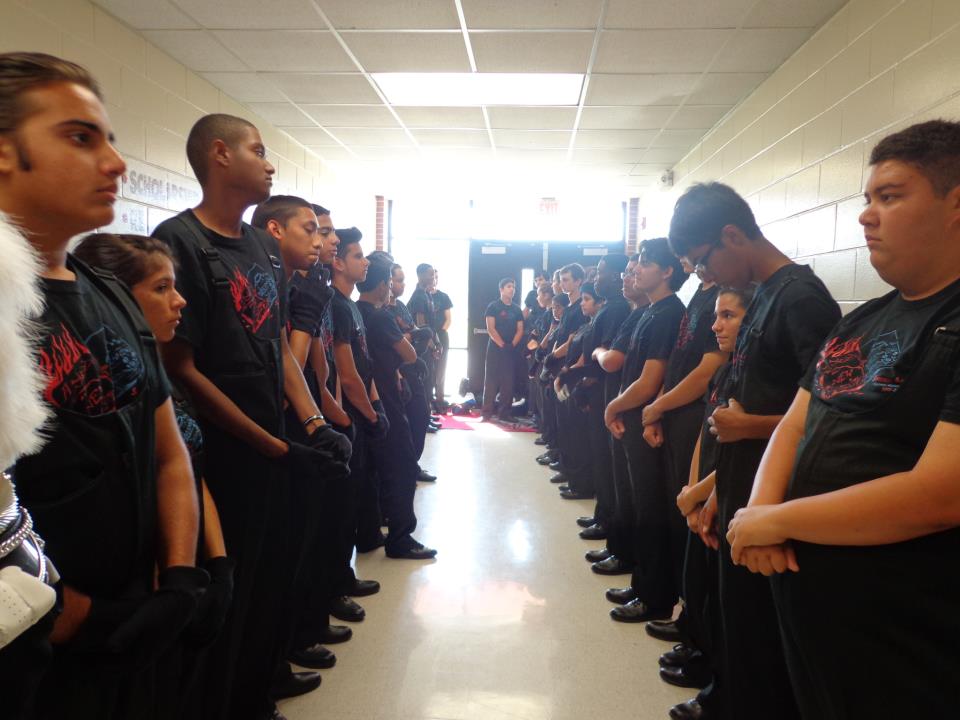 2014 Marching Band Season Competition Schedule:
Saturday, September 27- Boca High School Calvacade of Bands
Saturday, October 4- Hialeah Showcase of Champions
 Saturday, October 18 John I. Leonard Lanceer Jambore
Saturday, November 1- Florida Bandmasters Assessment
Saturday, November 8-  Park Vista
Friday- Sunday, November 21-23-  FMBC Championship- Tampa, Florida
*Competitions are all day events!* 
                    It is very important that ALL members clear their schedule for competition days. Competitions are ALL DAY EVENTS. We usually start with a practice in the morning followed by a  lunch break and time to get ready and packed to leave to a local high school where the competition will take place. Students go to competitions by the transportation of yellow school buses in an organized manner. Itineraries of competition days are a given a week or so before a competition which contain all the competition information and times of events for that specific day. Band performances are usually midday.  The main reason for all the time and effort during marching band season is for a purpose of  doing well at competitions. Most students believe competitions are the highlight of the season because that is when the show the band has spend endless hours working on comes to life for an audience to enjoy. We recommend all parents go to as many band competitions possible, we can always use parent volunteers to help with props, etc. If  interested please contact band director, Tatiana Ortega ahead of time! Entrance fees are usually $10 for anyone over 5 and those under 5 are free. Students should bring at least $10 to competition for food, there are also merchandise stands for students to buy band gear!  Students must remain respectful and professional at all times during a competition for they are representing Somerset Academy.