Sofia Da Silva – Music/Visual Instructor
Sofia Da Silva, a South Florida native began studying music at Somerset Academy Middle/High where she eventually graduated from the Somerset Arts Conservatory in 2014. During her time there she was a part of the marching band ('09-'13) and concert band. She is currently enrolled as a full-time student at Florida International University where she is working towards a bachelors in music and is studying trumpet under the instruction of James Hacker.
While at FIU, Sofia has been a part of the Wind Ensemble and University Brass Choir as well as the marching band. She is also a member of the resident brass quartet, Tradewinds Brass performing locally at churches and public events. During the winter season of 2015 she was a part of FIU Indoor Percussion's front ensemble and in the following season, for the winter of 2016, she was a part of the winds department of FIU Indoor marching trumpet. During the summer of 2015 Sofia marched mellophone with the Boston Crusaders Drum & Bugle Corps during their 75th anniversary and performed alongside the Boston Pops/Boston Symphony Orchestra at the Hatch Memorial Shell and world renowned Tanglewood Koussevitzky Music Shed.
Sofia's previous teaching experiences include teaching individual private lessons for trumpet and music/visual for the 2015 Hialeah Gardens High School Marching Band.
---
Joselito Hernandez – Music/Visual Instructor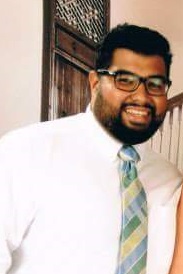 Joselito Hernandez has had a passion for music and performance from a very young age. As a student of G. Holmes Braddock High School, Mr. Hernandez participated in the marching band, jazz ensemble and wind ensembles playing brass instruments, primarily trombone and baritone, since his 8th grade year. While in high school, he also marched with the Boston Crusaders Drum and Bugle Corps during the summers of 2008, 2009 and 2010.
Upon graduation, Mr. Hernandez began teaching his alma mater as a visual and music instructor. He is entering his 4th year working with the Somerset Academy Music Program and Somerset Panther Marching Band. Currently, he is pursuing a degree in Biomedical Engineering from Florida International University.
---
Alexis Lee – Music/Visual Instructor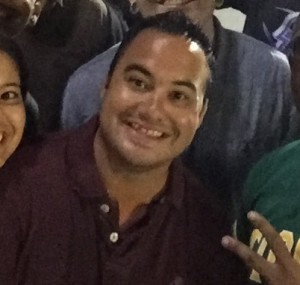 Alexis Lee is entering his 7th season with the Somerset Academy Panther Marching Band. A Florida native, Mr. Lee was born and raised in Miramar and Pembroke Pines, Florida, Alexis is a graduate of Flanagan High school, c/o 2005. At Flanagan he was involved in the Marching Band, Concert Band and Jazz Band Programs. Since then he has attained his Associates Degree in the Arts from Broward College.
Alexis has participated in several musical ensembles outside of college.  During the summers of 2003-2007 he participated in the Magic of Orlando and Carolina Crown Drum and Bugle Corps playing Baritone and Euphonium.  Alexis has also worked as a visual and music instructor with various Concert and Marching Band programs in South Florida such as Pines Charter High School, Cypress Bay High School, Western High School, Somerset Academy High School, Silver Trail Middle School and Walter C Young Middle School. This past winter season Alexis began working with Nova High School winds helping them earn a bronze medal at WGI Championships. Currently, Alexis is finishing his B.A. in Science Education at Broward College. He is the Coding Instructor at Somerset Academy Elementary. When he is not instructing Alexis is giving private lessons on Low and High Brass instruments. 
---
Jonathan Norato – Music/Visual Instructor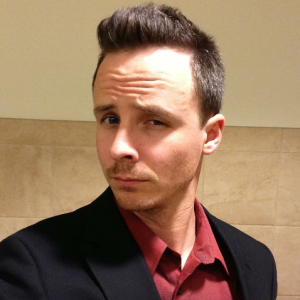 Jonathon Norato is excited to be returning to the Somerset Academy Marching Band Staff! He was a member of the staff from 09-13, starting part-time in 2009 with 'Back in Black'. Jon helped to bring the marching program from 20th at FMBC in 2011, to 4th at FMBC in 2012, and eventually gaining top honors with a 1st place finish at FMBC in 2013 with 'The House'.
Prior to becoming a staff member, Jon participated with the Cooper City High School Sound of Pride Marching Band and Wind Ensemble as both a tenor sax and bassoon player. After graduating, he was a member of the University of Miami Band of the Hour from 2003-2006, and once again in 2008 performing on both tenor sax and mellophone. The summer of 2005 Jon became a marching member of the Spartans Drum & Bugle Corps from Nashua New Hampshire on mellophone, where he would age-out in 2006 as a member of the show's small-ensemble feature. While at Florida International University Jon was also a member of the Symphony Band, Wind Ensemble, and Brass Choir as a trumpet player. During his time as a performing member Jon has toured various portions of the United States performing both competitively, as well as for entertainment at half-time shows at various Bowl Games. 
While attending Florida International University Jon became a member of Phi Mu Alpha Sinfonia Music Fraternity, where he held the positions of Fraternity Education Officer, Chapter President, and Collegiate Province Representative. Phi Mu Alpha gave him several resources for advancing music in the United States, and provided long-lasting friendships which are rooted in a love for music and brotherhood.
This year Jon will be providing visual and musical layering to the program, focusing on sound quality, shape, and expression from above. When not directly engaged with the members, you can generally find him pacing the field or basketball court conjuring up ideas for the show. 
Jon has an A.A. in Music Education from Broward College, a B.A. in Liberal Studies from Florida International University, and is entering his final year in a M.S. in Information Technology from Southern New Hampshire University. He as also instructed at American Heritage High School, as well as Plantation high School.
---
Veronica Camus – Music/Visual Instructor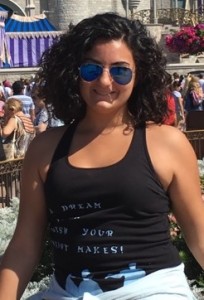 Veronica Camus began music as a piano player at the age of 11. She joined the Somerset Academy Band Program in 6th grade as a flute player. During her years in the program, she played flute and piccolo in the Marching Band, Concert Band, Arts Conservatory and participated in the Winter Guard. She graduated from the Somerset Music Conservatory in 2015 and will be starting her second season with the Somerset Panther Marching Band as a music and visual instructor. Ms. Camus is currently pursuing degrees from Florida International University in Dietetics and Nutrition as well as Physical Therapy.
---
Anastasia Da Silva- Percussion Instructor
Bio Coming Soon…
---
Reginald Debrosse – Percussion Instructor

Reginald Albert Debrosse began playing music in middle school as part of the clarinet section and did not find his love for the marching arts until his junior year in high school at Felix Varela Senior High. Mr. Debrosse played bass drum and snare drum. His real love for bass drumming came to light when he was began marching for Velocity Indoor percussion and FIU indoor percussion. He has been to A class finals twice placing in top 10 and has also received first place medals in the South Florida Winter Guard Association. His teaching experience includes Felix Varela Senior High, John A. Ferguson High school, and South Dade Senior High. Mr. Debrosse has recently aged out of FIU indoor percussion for his final WGI season. He is studying Business Management at Florida International University and hopes to one day be a fire fighter.
---
David Orozco- Percussion Instructor
---
Thalia Rios- Guard Instructor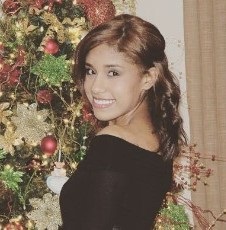 Thalia Rios started color guard her sophomore year of high school at Somerset Academy. During her time as a Somerset guard member, she was a part of 3 marching seasons and 2 winter seasons. Also serving as captain her senior year of high school. Ms. Rios graduated from Somerset Academy in 2014 and is currently finishing her AA at Broward College and will be transferring to Florida international university next year to pursue degrees in Sociology and Clinical Psychology. 
---
Kayla Wray- Guard Instructor
Bio Coming Soon…