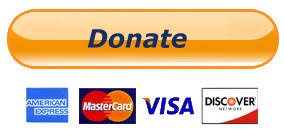 Dear Sponsor and Community Partner,
We're pleased to announce that Somerset Academy was nominated by Mayor Frank C. Ortis from the City of Pembroke Pines to represent the state of Florida at one of America's most important and prestigious events: The National Independence Day Parade in Washington, DC on July 4, 2018!
The Panther Marching Band was selected based on its impressive merits including consistently placing 1st at regional competitions for the past 5 years, State Finalists for the past 5 years, Superior rating adjudication results, overall quality, and geographical/ethnic/stylistic diversity.  We have participated in district and state competitions since 2009 through the Florida School Music Association, Florida Marching Band Competition and Florida Band Masters Association.
In order to make this esteemed event a reality, your help and generosity is greatly needed.  Your monetary donation would help us represent our school, our community and our State on July 4th!  On this 5-day trip, our band will not only march in the parade, but they will also tour Smithsonian Museums, visit National landmarks and experience the National Symphony Orchestra at the 4th of July Fireworks Celebration.  This is definitely a trip of a lifetime!
You can help make this unforgettable experience happen for our students by generously donating a tax-deductible contribution to the Somerset Academy Panther Marching Band via this link: Donate
We would like to thank you in advance for supporting this amazing endeavor.  Your help will make a significant impact to the Somerset Academy Panther Marching Band Program!
If you should have any questions or concerns, please be feel free to contact me at tortega@somersetacademy.com.
Accomplishments
The Music Department offers several programs and multiple performance opportunities for its students. Our music students not only learn the fundamentals of their instrument or voice, but they also learn the history of music, the theory behind music and how it's written and the different genres of music to prepare for an ambitious musical future in a challenging but rewarding field. All music students also have the opportunity to take Advanced Placement Music Theory and participate in Modern Music Masters (Tri-M) the National Honor Society for musical students. The music program performs at several significant concerts including solo & ensemble evaluation and district and state ensemble evaluation. Instrumental students can take concert band, marching band, jazz band, brass choir, and woodwind choir and percussion ensembles. The marching band takes pride in being recognized as one of the top groups in the state. We are very proud of our students and their accomplishments. Over the past six years the marching band alone have won many prestigious awards including winning the FMBC State Championship in 2013 and performing at State finals for the last six years.